Outdoor Fireplaces & Fire Pits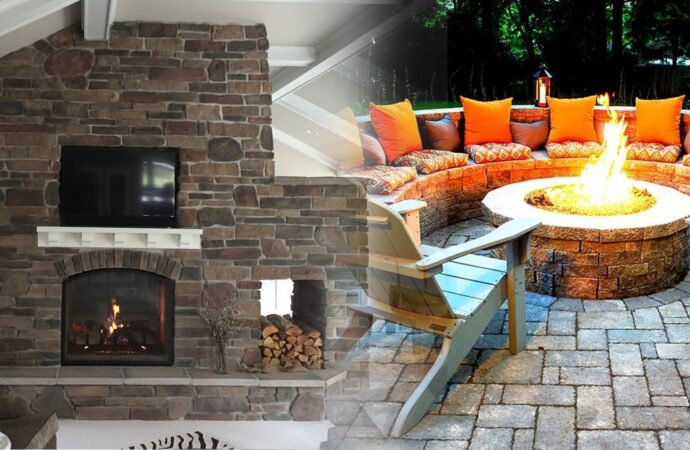 Spending time outdoors is something that most people do only during summer or hot days. Why? Because most of us are scared of the cold and winter, let's face the reality. I wouldn't include myself there, though.
Why wouldn't I include myself? Well, because I've learned during all these years that enjoying cold days outdoors is quite possible and sometimes even funnier than being indoors or spending time outside during summer or a similar season.
Just think about it, you can play with the snow and roast some marshmallows. However, if you pretend to do this you definitely need a fireplace or fire pits.
This is a feature you can have in your outdoors as long as you have enough space and the right place to install any of them.
Most people install pools, water features, and other features that although they are beautiful, don't go well with the idea of spending time outdoors during cold days.
Therefore, you need to think carefully about everything when you're designing your outdoors. Fireplaces and fire pits aren't the first things people think about, but I invite you to do it and also consider seriously the option of installing one. You won't regret it, trust me.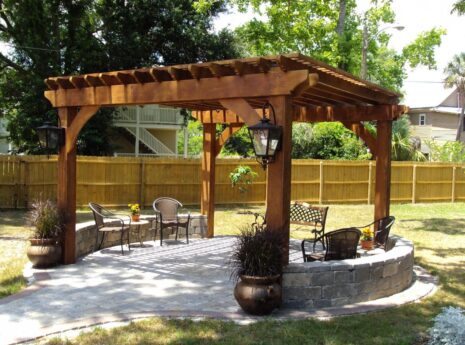 I've had a fire pit for a very long time now and I love it! It's very useful and I can guarantee you that you will get the best of it.
Now, if you're thinking about installing it (finally), you need a professional that can go to your property, assess it, and determine if you can install one without problems.
No, the installation isn't that easy, and doing it wrongly will carry out many consequences in the future. Therefore, you want to prevent this at all costs.
Of course, when I installed mine I employed a professional and even when many people think they are saving money by doing it themselves, the truth is that they are spending more money since, 90% of the times, they install the fireplace or fire pit incorrectly and end up employing a professional anyway who now has to fix the mess and install the feature.
Lubbock Landscape Designs & Outdoor Living Areas is a top company in the city that can guarantee you the best professionals who will take care of the design and installation for you.
If you want us to carry out this process for you, just make sure to contact us whenever you want or need us. We are ready to send a professional and ensure you the best fireplace or fire pit of all.
If you area resident of Lubbock reach out to us and we shall deliver the services to you in the best way we know-how.
There are so many areas or regions where we offer these services with most of them being cities. However, if you need any of these services, you need to contact us. The list below comprises the areas where we offer these services.
Feel free to place your order and receive your free quotation now!