Patio Design & Installation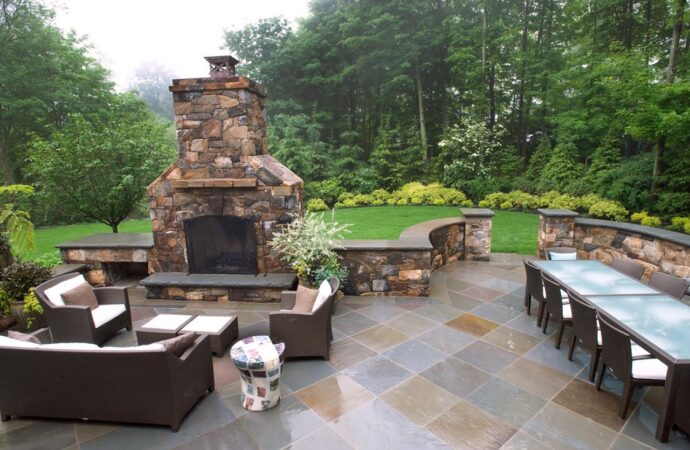 Do you know what I love the most about a house or property? The outdoors. Most people will say that the indoor areas are the best ones since, it's true, most of us spend a lot of time there. However, when you think carefully about it, you will notice that your outdoors isn't only for you, but also for your entire property and other people.
What am I talking about? The thing is simple. The outdoors is like your cover letter. Every single person who wants to go through your property will probably see at least a part of your outdoor area. To begin with, whatever that isn't inside of your property is part of your outdoors. Therefore, don't overthink the idea.
That being said, you can do whatever you want with your outdoors and even when it sounds a bit exaggerated, take my word, you can do whatever you want, you just have to make sure that anything you decide to install or have is well-designed and installed.
For example, a patio. Most people think that a patio is already included when acquiring a property with an outdoor area, but that's far from reality.
You need to design your own patio, especially if you want it to look as good and beautiful as other outdoor areas you see in your neighbors' properties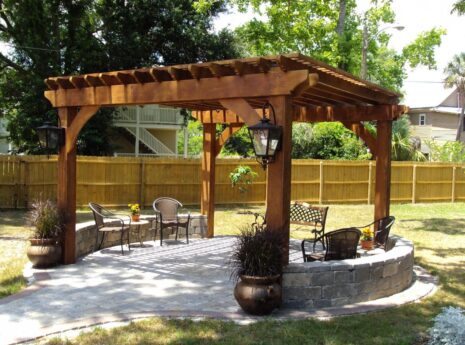 You are probably thinking that this is a piece of cake, but I hope you don't underestimate how hard is to get a patio designed and installed. It is going to take time, effort, and money.
Therefore, if you really expect your outdoor area to look amazing and have the best results, consider employing a good company in your city.
For instance, Lubbock Landscape Designs & Outdoor Living Areas is a company in Lubbock that has probably the best professionals in the area.
You can count on us if you're trying to install a patio and of course, design it. Besides, our professionals are well equipped and trained to deliver everything you want and more, while keeping in mind everything you need without forgetting your preferences and style.
Contact us now and ask for our services. We would love to design your patio and make sure that you feel happy, comfortable and satisfied with it. Call us now, send us a message or request a free quotation or appointment now!
If you area resident of Lubbock reach out to us and we shall deliver the services to you in the best way we know-how.
There are so many areas or regions where we offer these services with most of them being cities. However, if you need any of these services, you need to contact us. The list below comprises the areas where we offer these services.
Feel free to place your order and receive your free quotation now!