Water Features & Waterfalls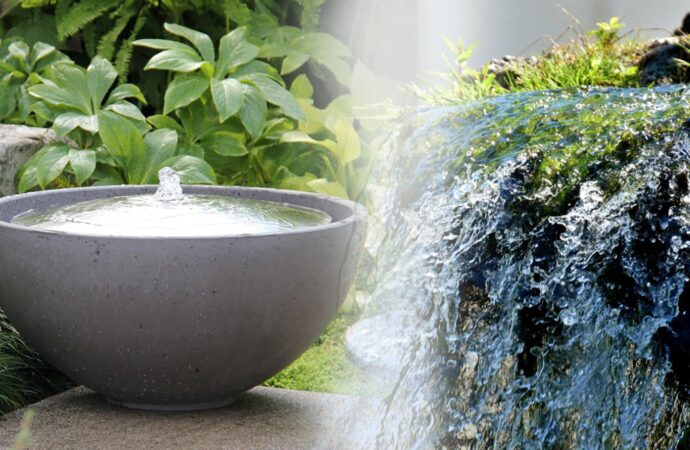 I've helped many people to design their outdoor areas and every time I get surprised by how original people are with the designs they want or the features they want to be installed in a specific manner.
That being said, of course, every single one of the people I've helped has asked me for some advice and recommendation when it comes to the entire landscape or maybe some features.
If you need some help deciding which features you should install, I definitely recommend you to go for water features.
The sound of the water relaxes every single person that is near it and that's something you can't deny. Besides, any water feature gives your area a natural look that isn't easy to obtain even when many people say quite the opposite.
If you're worried about the space your outdoors and maybe not being able to install one, you're probably wrong and I'll tell you why.
Most features go well with any space as long as you find the right size or design that fits your space perfectly. Water features aren't the exception and the only thing you need to do is to make sure that the feature you're installing won't be a problem now or in the future.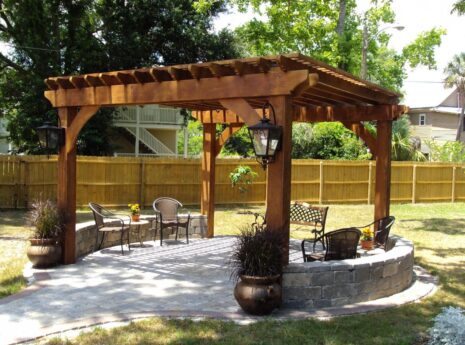 Water features and waterfalls are hard to install, so don't expect it to be as easy as installing, I don't know, a light bulb. You need someone who actually knows how to do it correctly so you can rest assured that it will not only look good but also work properly.
Many people underestimate installing features, designing an outdoor area, etc., I hope you aren't one of those since you will regret it a lot.
Now, if you need a professional or company that can help you as soon as possible, make sure to contact several ones and compare them in order to find the perfect one.
In Lubbock, you have many options and that is a curse and a blessing at the same time. However, if you want the best results and live in this city, consider Lubbock Landscape Designs & Outdoor Living Areas.
Our company has the best professionals in the entire city and every single one of them knows how to install these features for you. Do you want us to take care of your outdoor features for you? Especially the water ones? Contact us now and we will start working and finish the installation in no time.
If you area resident of Lubbock reach out to us and we shall deliver the services to you in the best way we know-how.
There are so many areas or regions where we offer these services with most of them being cities. However, if you need any of these services, you need to contact us. The list below comprises the areas where we offer these services.
Feel free to place your order and receive your free quotation now!