Outdoor Kitchen Design & Installation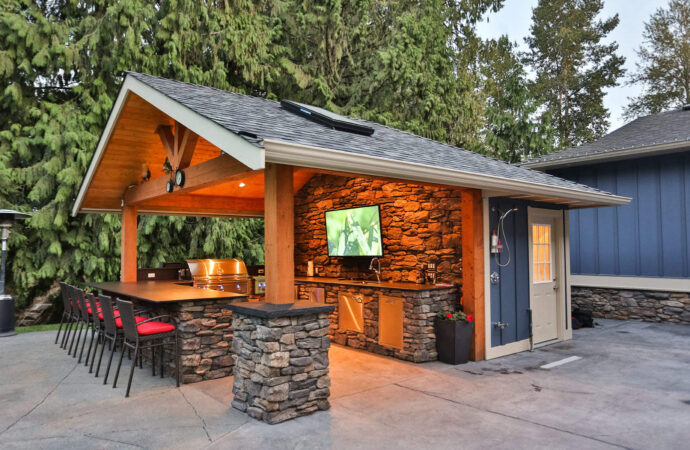 Many people complain about cooking because they feel they're spending too much time on something that isn't allowing them to spend more time with their families or friends when they invite them to have quality time and do some fun things and activities.
I understand that since I'm usually the designated chef always every single time we have someone at home and it gets annoying at some point because most people spend time doing something else and most of the time, no one is in the kitchen having some time with me.
Therefore, it's quite normal that people hate the thought of having to spend part of their day, which is supposed to relax and allow them to spend some time with their loved ones, cooking and preparing everything indoors.
You're probably thinking, "just have an open kitchen", and although that might be a solution, what happens when the fun is happening outdoors? An open kitchen won't allow you to spend time with your guests.
In these cases, an outdoor kitchen is always a good option and even if you don't invite too many people to your property, it can help you to love cooking a bit more and get to enjoy it even when you're almost doing it in automatic pilot.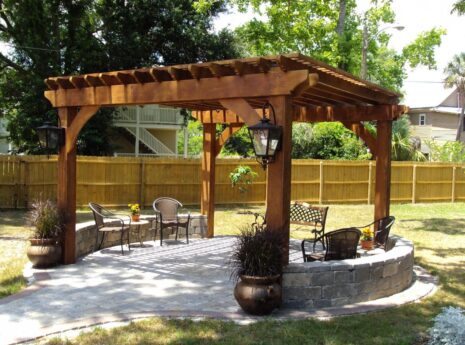 However, designing and installing an outdoor kitchen is a complete challenge and if there's something I can recommend to you is that you employ someone who is well-informed about this outdoor feature.
In Lubbock, you have many options when it comes to services, and finding a company that can help you with this one won't be a problem at all.
However, finding the perfect one may be a real challenge. Don't worry, you should be able to find the right company for you if you are patient and contact several companies in order to compare them.
If you are looking for one that can deliver good results but also offer you the best prices and rates, consider Lubbock Landscape Designs & Outdoor Living Areas.
Our company has been offering these outdoor living services for quite some time and installing or designing an outdoor kitchen isn't something new for us. All you have to do is to contact us if you want our professionals to take care of everything.
Make sure to call us, send us an email or request a free quotation via our website.
If you area resident of Lubbock reach out to us and we shall deliver the services to you in the best way we know-how.
There are so many areas or regions where we offer these services with most of them being cities. However, if you need any of these services, you need to contact us. The list below comprises the areas where we offer these services.
Feel free to place your order and receive your free quotation now!